Upcoming Event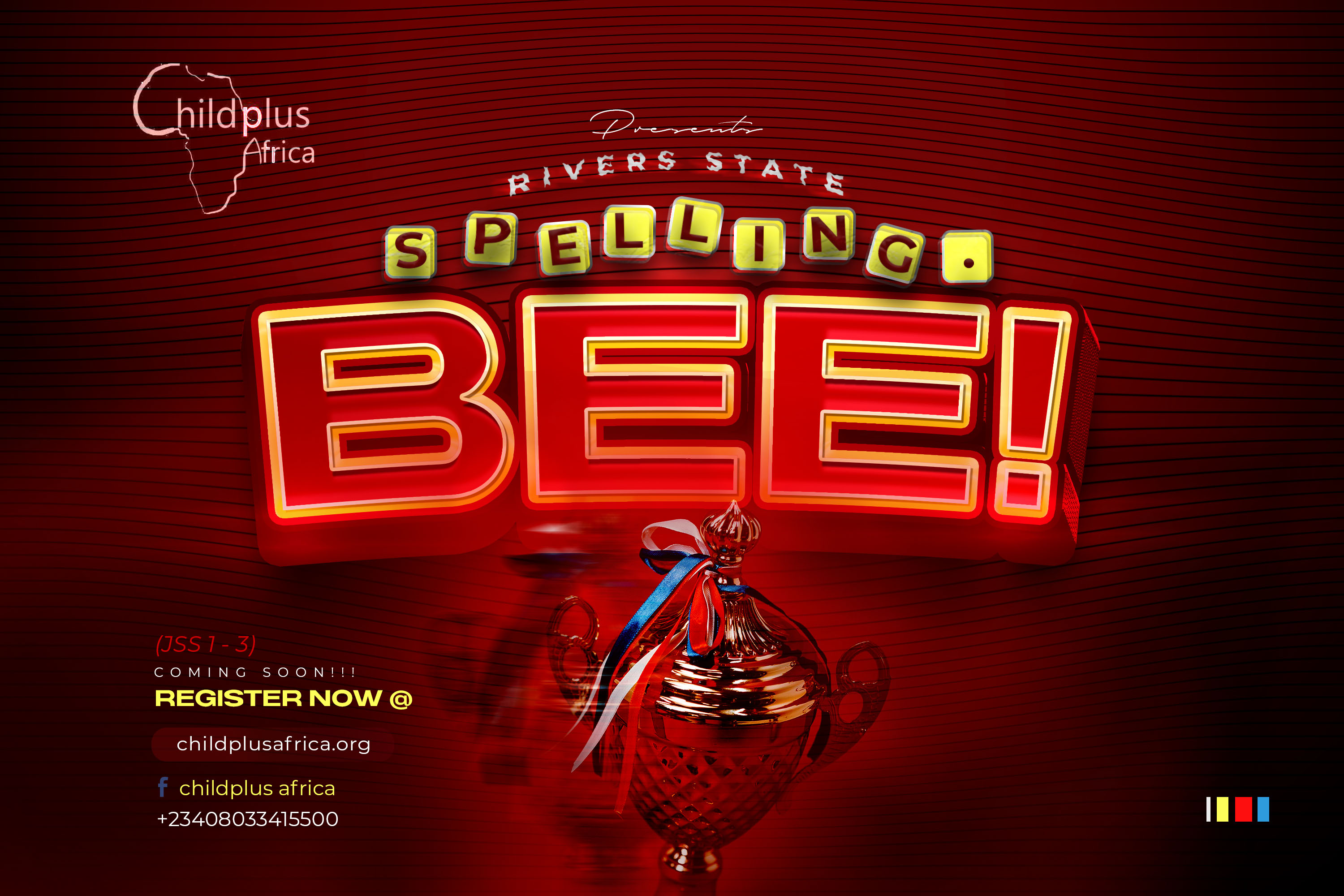 SPELLING BEE
A spelling bee motivates students to study spelling words,
A spelling bee helps children learn new words
A spelling bee fosters healthy competition
A spelling bee is FUN.
The CHILD PLUS AFRICA 2022/2023 SPELLING BEE is organized to achieve all if not more of the importance of a spelling bee noted above to know more click the button below.
You can now indicate your interest on our spellingbee portal
Our organization provides Full Educational scholarships for our kids, every academic session we increase and take more children OFF THE STREET and BACK TO SCHOOL, #KIDSMATTER
Child Plus Initiative does a variety of programs and activities in areas around basic ammenities, welfare, health, education and sports. All established with continuity and sustainability mind.
There are an estimated 100 million children living in the streets in the world today.
The International Labour Organisation estimates that in Nigeria about 14 million children between the ages of 5 and 14 are involved in a form of economic activity.
38
Full & Part scholarship
Contact Us
We would love to hear from you, have any questions or just want to talk, any of the options below is good way to get started
Address
#20 HolyGhost Avenue, Iriebe, Port Harcourt